Delll Laptop Service Center In Kolkata
Dell Laptop Service Center in Kolkata Authentic servicing for your much loved Dell laptop. Dell Laptops are India and abroad's one of the most reliability and high performative brands. But in case of any unexpected and complicated issues with any model of Dell Laptop, we are the best Dell Laptop Service centre in Kolkata. Our chip level technicians, with all the modern tools are capable to provide quality servicing 24 hours.Call us at +91 33 40643157 / 9903847043 / 8017357243.
Advantages In Servicing Dell Laptop Service Center in Kolkata at Logic Infosys:
Capable, experienced technicians.
Modern technology and equipped throughout the repairing and servicing process.
1 to 3 months warranty for repairing job and 6 to 12 months warranty for new original product.
Timely service, give return within 2days, maximum 5 days for complex case laptop.
Provide free pickup and delivery service to all over Kolkata.
Affordable price with special discount.
Full customer support and satisfaction.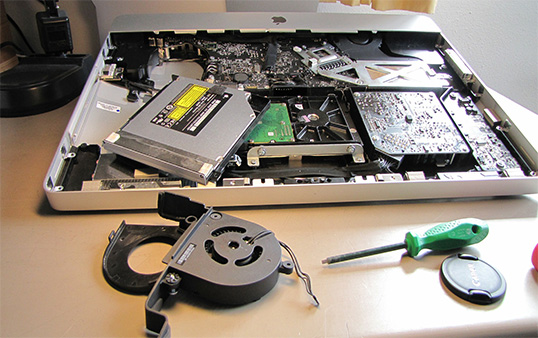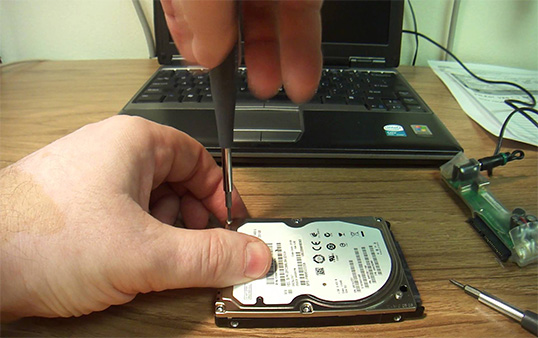 Specialization in problems:
Any type of Motherboard Fault • Screen Replacement / Repair (LCD/LED/Paper LED) • No Power-on (Complete Dead) • No Power-on with battery or adapter. • Power-on but no display. • Power-on but not booting. • Power on and immediate shutdown. • Usb, Lan, problems. • Battery not charging, Plugged in not charging fault. • Sound not coming in speakers or headphones. • Keyboard not working, Keyboard button plugs out • Improper Shutdown, Thermal Shutdown • DVD/CD not working. • Touchpad not working. • Hard disk not found. • Water Spilled faults • Thunder lightning damage, Damage during Crash. • No bootable device found.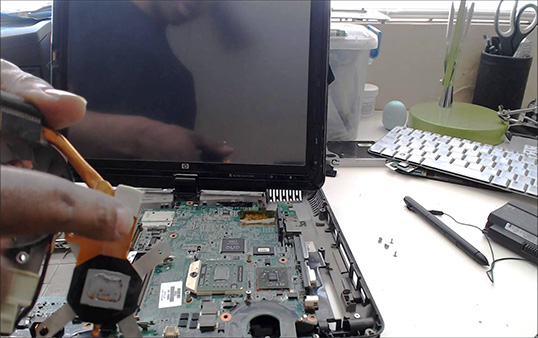 Following Process of service:
We follow an unambiguous process for our customer. Receive customer's sign on all laptop spare (like DVD, LCD, battery, keyboard, hard disk, ram etc.) and give a receipt copy to customer. After receiving the laptop we provide the problem report within 1 day with total estimate. we don't take any service charge if customer do not agree with the estimated cost and want back the laptop without service.
Provide Services of Following Dell Laptop Models:
Dell Inspiron Series (Inspiron 1000, Inspiron 1428 (Late 2009), Inspiron 15z (Mid 2009), Inspiron 700M, Inspiron 10z (1120, Mid 2010), Inspiron 1440 (Mid 2009), Inspiron 17 (3721, Early 2013), Inspiron 710M, Inspiron 11 (3137, Mid 2013), Inspiron 15R SE (7520, Mid 2010), Inspiron 6400, Inspiron 1425 (Late 2008), Inspiron 15z (1570), Inspiron 640M, Inspiron 1427 (Early 2009), Inspiron 15z (5523, Late 2012), Inspiron 7000 etc.)
Dell Vostro Series (Vostro 1000 (Mid 2007), Vostro 1440 (Mid 2011), Vostro 2421 (Early 2013), Vostro V131 (Mid 2011), Vostro 1400 (Mid 2007), Vostro 1720 (Early 2009), Vostro 3560 (Early 2012), Vostro 1420, Vostro 2420 (Mid 2012), Vostro 3565 etc.)
Dell Studio Series (Studio 1535 (Mid 2008), Studio 1558 (Early 2010), Studio 1745 (Mid 2009), Studio 1450 (Mid 2009), Studio 1536 (Mid 2008) etc.)
Dell Latitude Series (Latitude D830 (Early 2007), Latitude E6440 (Late 2013), Latitude E4200 (Late 2008), Latitude E6500 (Mid 2008), Latitude E4300 (Late 2008), Latitude 10 (Late 2012), Latitude C810, Latitude D810, Latitude E6430 ATG (Mid 2012), Latitude Z (Late 2009), Latitude C840, Latitude D820, Latitude E6430s (Mid 2012)etc.)